News Release
Taking off to the world, IDEAQUEST France
Presented business plans in Deauville on the Longest Day.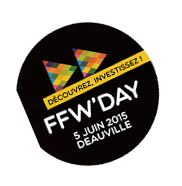 FFW'Day is a big event where the members of the local government project team, investors, mentors and accelerators gather together.
Miriade, an economic development department of Basse-Normandie region in France has started a financial support program for startup companies and 7 companies were chosen for the program. During FFW'Day those companies had opportunities to present their business plans in order to make the first step forward to expand into Europe.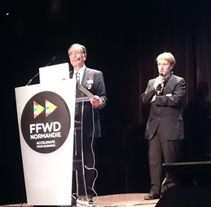 Presentation by CEO
Member of 7 chosen companies and Miriade

Our French subsidiary company, Ideaquest France is located on Innovaparc – Colombelles in Caen. The Basse-Normandie government supporting organizations and FFWD companies will enable us to accelerate our expansion into Europe.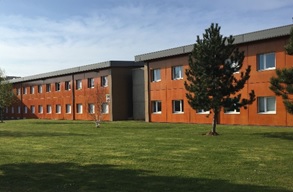 Office building where Ideaquest France is located.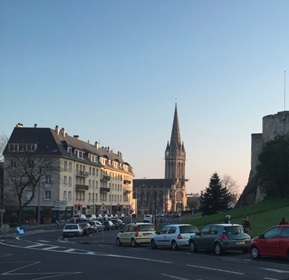 Streets of Normandie (Caen)

The Normandie region is represented by Camembert cheese and calvados. It is located in the north western part of France, rich with fishery and agricultural resources. The castle belonged to the Duke of Normandy (William the Conqueror) is now used as museums and galleries. The streets convey the impressions of European history and tradition such as Julius Caesar's Commentaries on the Gallic War, the Kingdom of Franks, The Norman Conquest of England, Hundred Years' War, Joan of Arc and most recently it became famous for the landing spot in the Longest Day in the movie. Ideaquest will take off from this beautiful land of Normandie to the world.
Découvrez FFWD Normandie, accélérateur de business !
FFWD Normandie – Pitch d'IDEAQUEST – FFW'Day